Adult Incontinence Products
Welcome to P&S Healthcare, a family run British manufacturing company that has been producing and distributing high quality garments for over 30 years.
The complete P&S washable range is designed and manufactured here in the U.K. ensuring the high quality and standards our range has become known for is always maintained.
The diversity of products in our washable range offers protection to users with a variety of incontinence disorders.
Our range caters for those with very light stress incontinence to very high stress incontinence whilst retaining our core value: to ensure comfort and discretion for the user.

Here at P&S we are always happy to help, if you have any enquiries please feel free to call our customer service team on 0115 968 1188
NEW P&S SPECIAL OFFERS PAGE
For all the latest Offers that P&S Healthcare have please visit the "P&S Special Offers" page located on the lefthand side of this page or alternatively click here.
Do not Miss out on the chance of claiming the current P&S Healtcare Offer
New P&S News Page - New Product Releases
P&S Healthcare have added a new New Page. Here you will be able to find all the latest product releases that P&S Healthcare have brought to Market. We are always looking to be innovative with products to help aid and assist you with day to day life.
To find out all about the New Products that have been released, such as The OooPS Pant and The Protect Monthlies then please click on the P&S News Tab located on the left or click here.
You will along with information on the brief's released be provided with links to the pages of where your able to buy these from
We look forward to seeing you there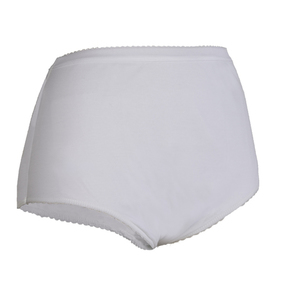 PS Healthcare supply an array of adult incontinence products and incontinence products for women including drop-down briefs, unisex briefs and high leg briefs . All of our incontinence products for women are waterproof and machine washable.
If you have any questions regarding our female or other adult incontinence products then please do not hesitate to contact us and we will do all that we can to help.